English Vacation – 1966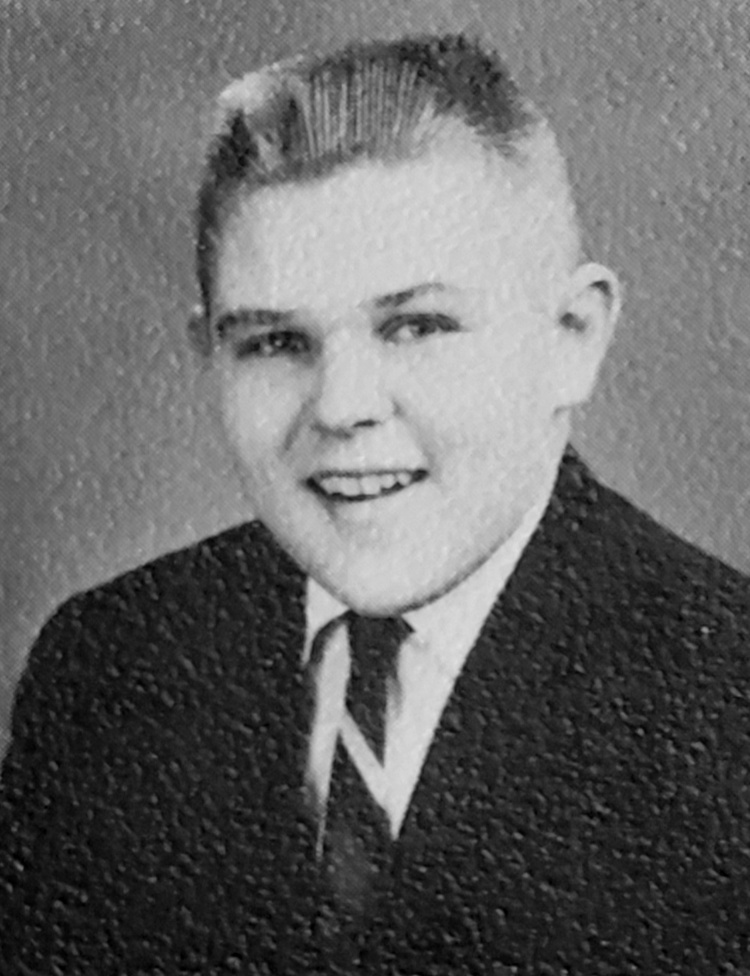 For graduation from high school Mom and Dad gave us kids a trip to England, at least Judy and me. My year was 1966. I had become friends with John Scuffham in 10th grade. His mother Peggy was in the British Brides Club and his father worked at Square D with my dad. The Scuffhams and Thorpe's were bound to become fast friends. Peggy was from London where her brother was a police officer. Ray was from Yorkshire. I think his father might have been a policeman too or something like that. This gave John and me lots of places to visit in the month we were going to be there. We both signed up for the United Airlines 12/21 which allowed us to fly standby at a very reduced rate. We got Eurail train passes which gave us 1500 miles of travel for $45. We also got youth hostel passes.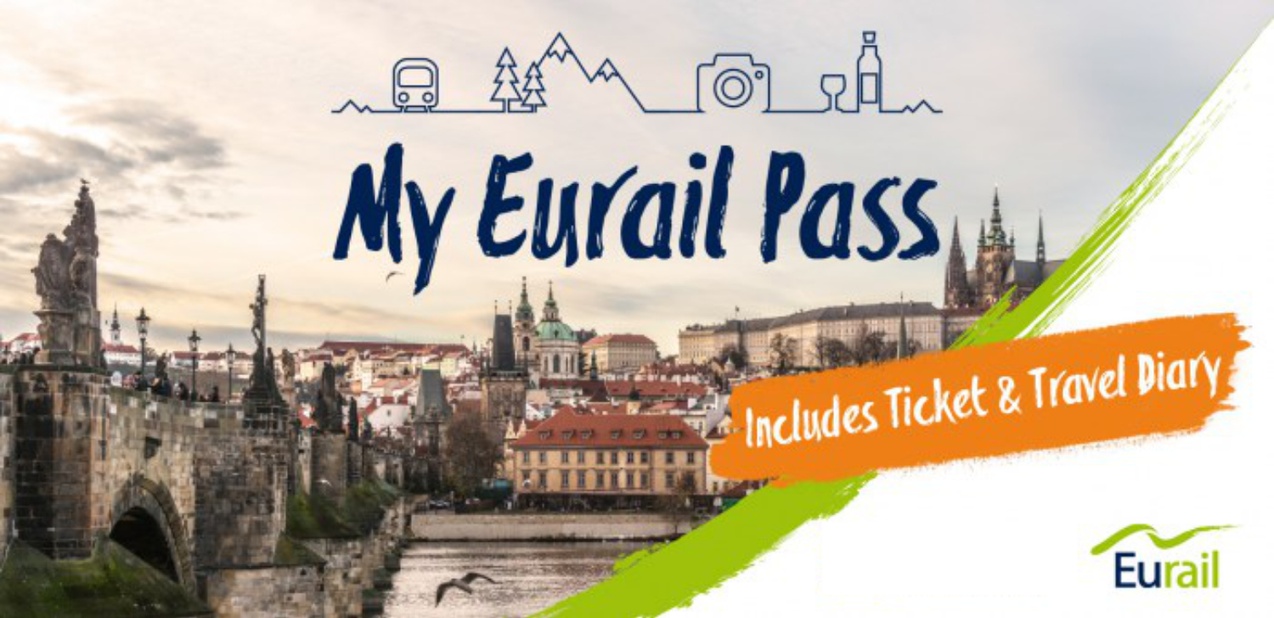 Eurail Pass
Grandad had bought me a bike so I could get around less expensively, but there was a catch with the Eurail Pass. If you had a bicycle, it cost half fare so we really only got about 1000 miles. We didn't take our bikes when we went to Edinburgh, a fairly long journey so that helped out a bit.
We went our separate ways when we landed, agreeing to meet up after a few days. My Auntie Joan met me at the train station and we took the bus to Grandma and Granddad's. The first thing my granddad said was, "Do you want a beer, boy?" He said there is a case of it out in the garage. I hurried out there to find a case of warm Guinness on the dirt floor. I grabbed one and came back in. Opening that, I discovered my lifelong dislike for the product.
I soon left for London to meet John. We stayed at his uncle's and took in some of the sites. John seem to particularly like Marble Arch. I think his family came from that neighborhood. Then it was off to Maidstone to visit my Uncle John and Auntie Edith and family. From there I think we took the train to Leicester where my Auntie Barbara and Uncle Peter were living. We rode our bikes to Coventry to see the cathedral there. The medieval cathedral was bombed in World War II and only existed as a shell. They decided to build a whole new modern cathedral adjacent to the old one.
Auntie Barbara had packed us a sack lunch so we sought out an interesting pub to eat it in. The one we found was built in 1450 or thereabouts and was called The Old Windmill. We went into the bar to eat our sandwiches but the barman hustled over to us and told us we couldn't eat in the bar. We asked where we could eat them and he said, "Oh, just go up to the lounge." Now why can you eat in the lounge but not in the bar? We made our way up this teeny, steep, narrow stairway to find it. The surface of the floor was all wavy, the result of hand hewn beams and centuries of warping. We rode our bikes back to Leicester and then onto Peterborough.
In Yorkshire we stayed with John's grandparents. His grandpa was a crusty old former bobbie. The thing I remember most about him was that he smoked plug tobacco in his pipe. He would shave off slivers with his penknife and stuff them into the bowl. Plug has much more moisture than regular tobacco so it creates a lot more icky juice. Juice that wicked up his pipestem and into his mouth. From there it flew from his mouth in a graceful arch into his coal fireplace that blazed brightly despite the fact that it was the middle of July. Can you imagine how bad tobacco spittle smells when it's united with a glowing ember of anthracite?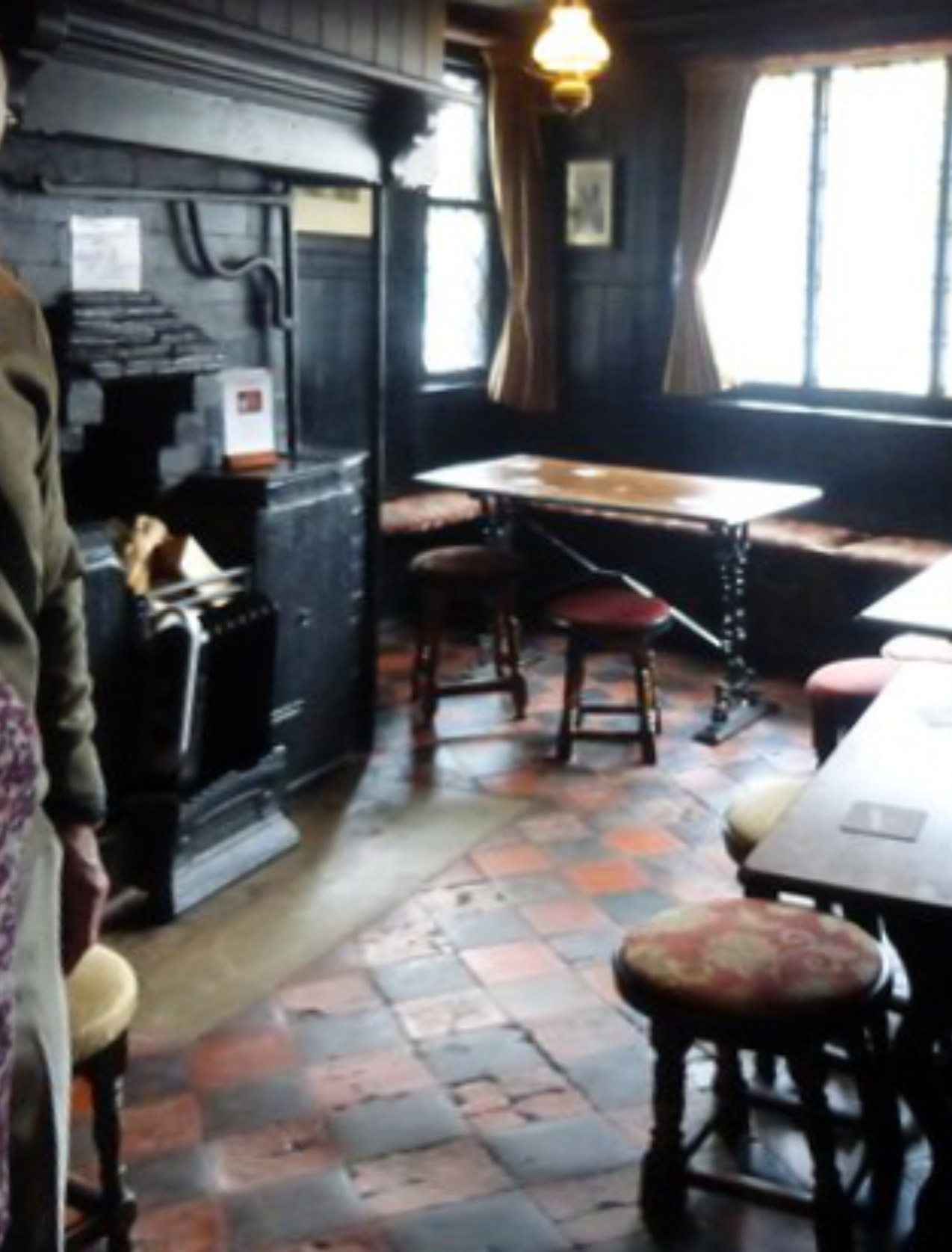 The lounge at the Old Windmill Pub
After Yorkshire we took the train to Edinburgh. John and I spent a good deal of time on our train trips in the bar car. The drinking age in England was lower than in the USA. I think it was 18. Both of us were still only 17 but we were close enough and American so no one ever questioned us. Our beverage of choice – Bulmer's Woodpecker Cider. We were pretty responsible but I think I got a bit of a buzz a time or two.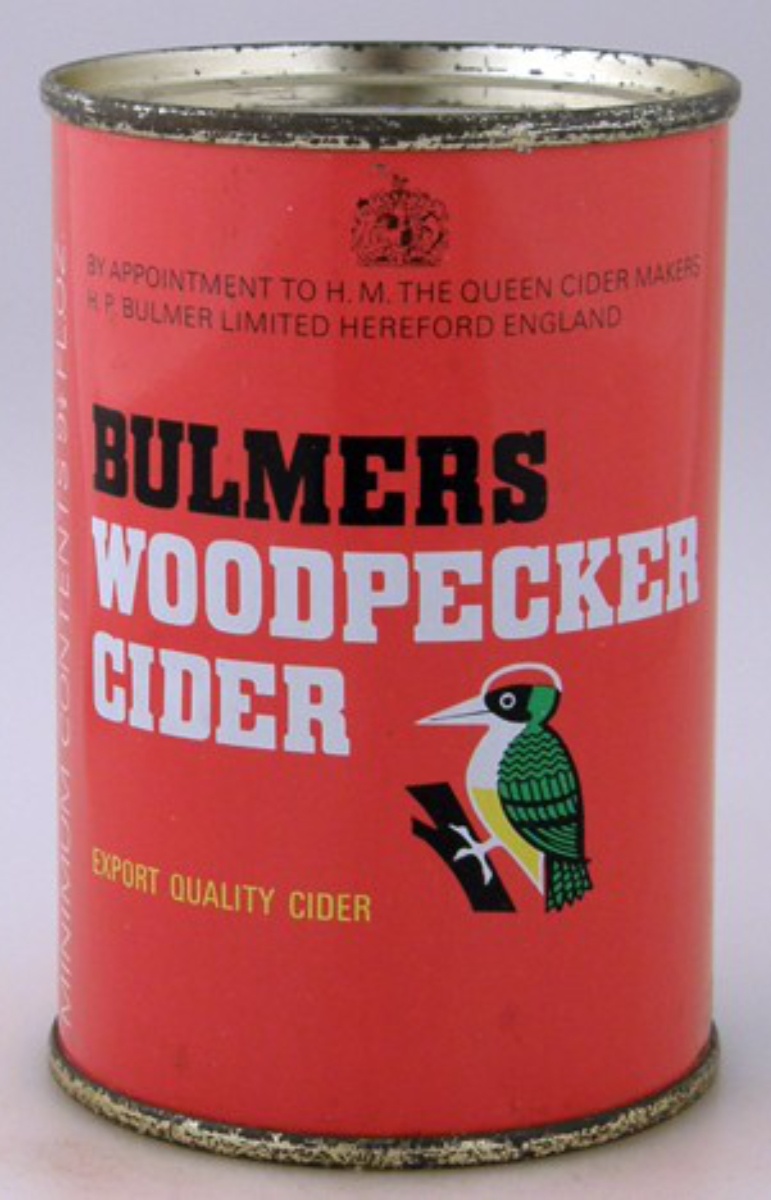 Bulmer's Woodpecker Cider
After we got to Edinburgh we went to the castle for a look around. While a major Scottish tourist attraction the castle is also a military base, some of which the public is restricted from entering. As you walked around you noticed that some of the more interesting spots were in the restricted area. Not to be deterred, I just went and had a look at what I wanted. They invariably caught me at it and ran me off, but I played the dumb tourist so it never amounted to more than a friendly nudge in the right direction.

Edinburgh Castle
We also promenaded up and down Prince's Street. After that, John got back on the train and went to Glasgow, that fair green place. He visited the railway museum there. I was scheduled to enter architecture school at Iowa State University in the fall so I went to Edinburgh University to visit their world-renowned architecture department. They told me I had to be at least a junior and have a "B" average. I did like the idea of going there but I never finished my sophomore year at Iowa State so graduating from Edinburgh was never a reality.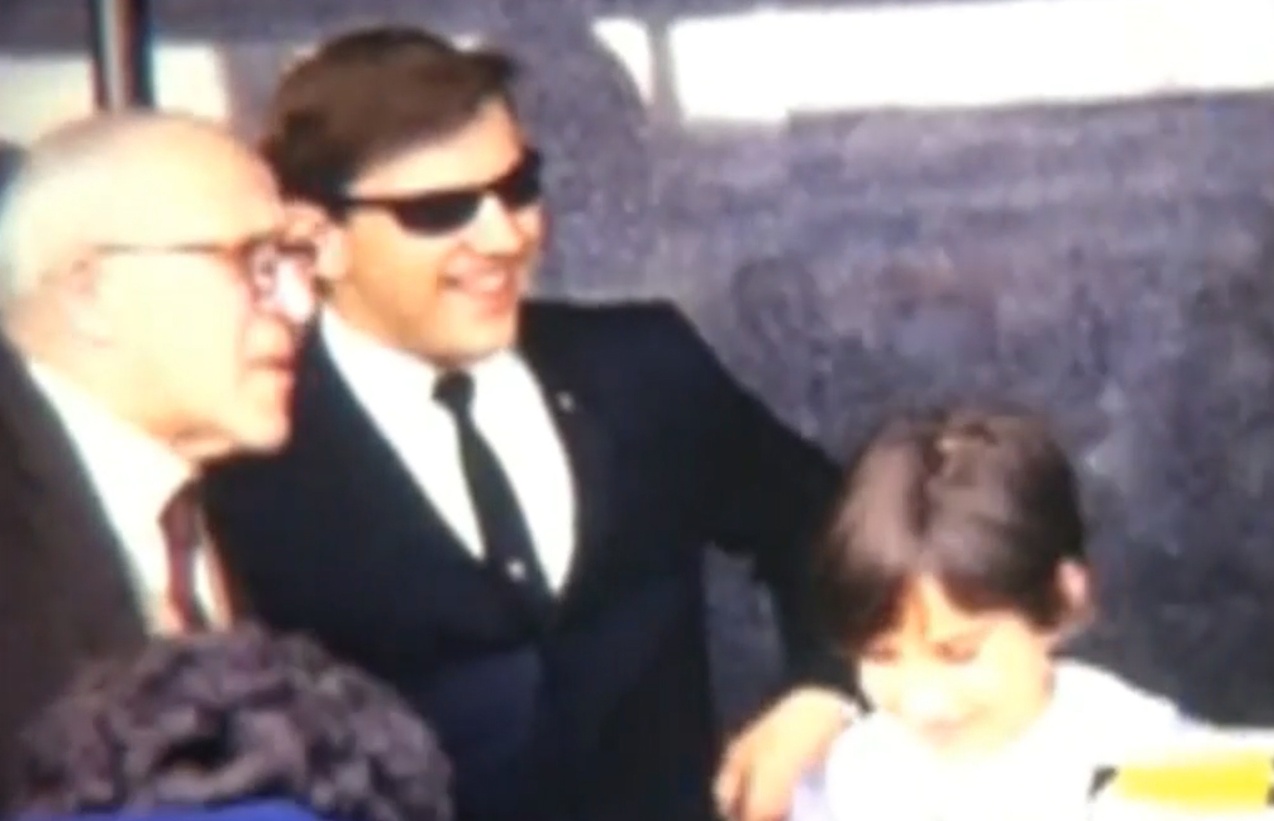 At the airport – Grandad, Me, and Lisa
While I was in England Mom, Bun, and Lisa visited too. We met them at the airport. I had been staying at Uncle John's where they were going to stay, so to make room, I went back to Peterborough. At that time the Underground did not go all the way to Heathrow yet. I had to take a bus to the end of the subway line, then I could catch it into London.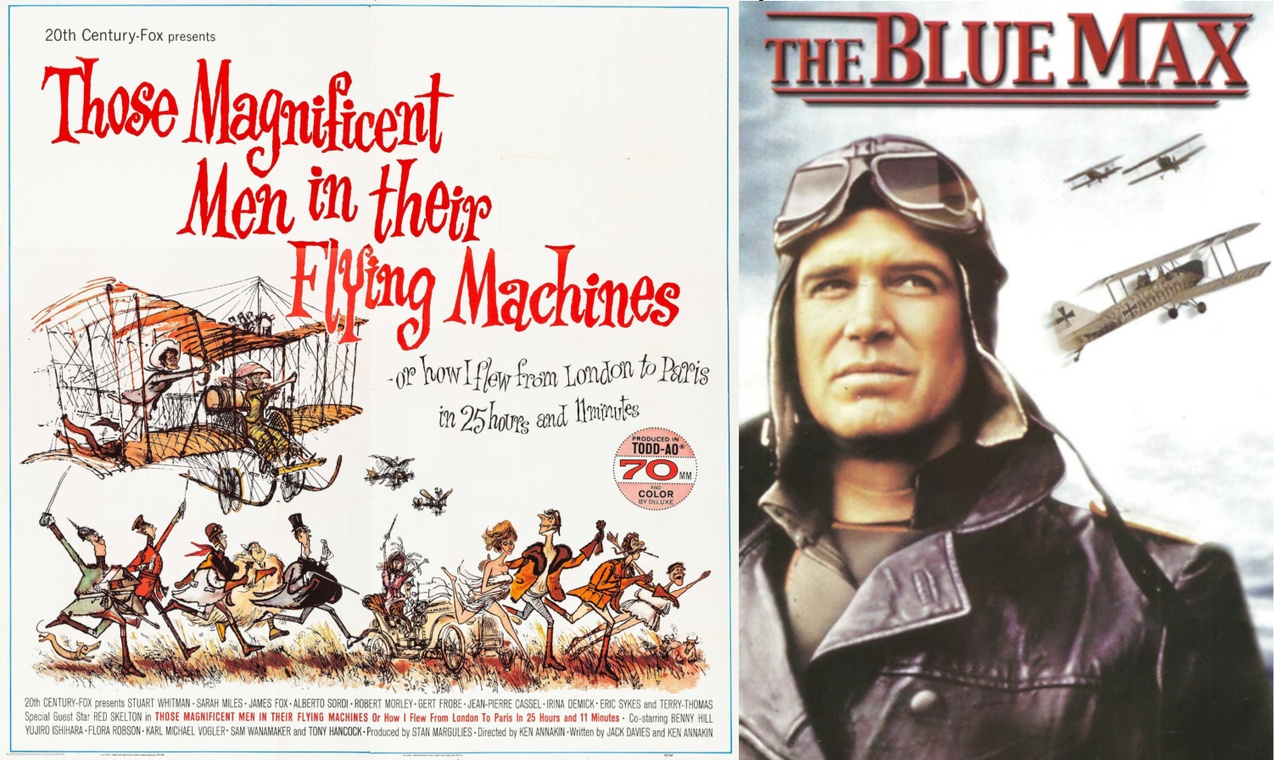 Those Magnificent Men and their Flying Machines and The Blue Max
I had quite a bit of time to kill before my train left so I went to a movie, Those Magnificent Men and Their Flying Machines. When that was over I still have a bunch of time so I went to another movie, The Blue Max. Two movies about early aviation. One of the things that impressed me the most was they allowed smoking in the theaters. It was really strange to sit watching a movie and seeing clouds of smoke billow up between the projector and the movie screen.
When I got home I was off to college.
This post is part of the StoryWorth project that I am participating in.
At the ButchieBoy main page click the "StoryWorth" category to see the rest of the entries.