Where did you go on vacations as a child?
Butch
We were lucky to go on a number of memorable vacations when we were kids. Top of the list was going to England 3 times before I went off to college. By 2019 I had been to England another three times.
I will describe our trips to England each in their own story.
Our other most frequent vacations involved the family of my mom's childhood friend, Joyce Arbon Hassard. Joyce was born in Canada. Her father was born in England, moved his family to Canada after WWI, and moved his family back to England when Joyce was young. She became friends with Mom in Peterborough and they hung around together. During the war she met a Canadian, Lorne Hassard. They got married and she went with him back to Canada when he returned. Mom met an American, our dad, and came to Iowa after they were married. Joyce and Mom kept in touch over the years.
1955
We went to visit them in 1955. They lived in Bienfait, Saskatchewan, just over the border in Canada. It was quite a drive to get there. Bienfait is a coal mining town and seemed quite desolate to me. I remember the countryside as being very flat, with grassy plains. We went out for a drive in the country one time and saw a baby bunny. Lorne took off after it and amazingly, he caught it. He put it in his pocket and it settled right down. Then he came around and let us all see it and give its soft fur a rub.
My dad bought a "liberated" German Mauser rifle before he came home from WWII. The fellow he bought it from had cut the butt off the rifle so it could be used for "big game", whatever that was supposed to mean. You can imagine that Dad didn't have many opportunities to shoot a gun that had 7mm Magnum military ammunition. Since Saskatchewan had wide open spaces he decided to take the gun with him and shoot it out in the country. Being a machinist, Dad milled the interior surfaces of a piece of beautiful wood so it fit the metal parts perfectly. I think it was walnut. Then redesigned the rest of the stock so it was more graceful and a bit heavier to reduce the recoil. It hadn't been fired in 10 years and my dad was a bit suspect of ammo that old. We took it out on the prairie and propped it up with sandbags or some such and fired it by pulling on a string from a safe distance away. It fired ok so the men each had a go at it. I don't remember that they let us kids shoot it.
Mom bought presents for the kids. Dorian's was a toy rifle. She got one for me too. Only problem, she got 2 different rifles. There was one I had my eye on but Mom said we had to give Dorian first pick. Of course he took the one I wanted. It was a flintlock, ala Davy Crockett. Mine was more of a standard Winchester. Years later, both of us remembered and had a good laugh about it.
We stopped in the Black Hills on the way out or way back and camped out. This picture pretty well summarizes what our camping experience was like. We were cold and miserable. This must have been about the first time I ever went camping. It's hard to believe I had all that much enthusiasm for it after that but I went on to a long and happy association with the Boy Scouts.
We saw Mount Rushmore and as a special treat, had our picture taken with Chief Ben Black Elk.
Ben Black Elk made his living by having his picture taken with tourists. When we were done with him my dad went over and gave him some money. He looked at it and walked away disgusted. Not enough I suppose. What do you think the going rate was for a picture of him and the kids in 1955?
1957
On our next two vacations with Hassards, they came to us. First, when we still lived on Merle Hay Road in Des Moines. I don't remember anything about this vacation but I do have a couple of nice photos. Here is one of us on a picnic. I think it is in our back yard because I'm pretty sure Dad made this picnic table.
And one of us in a group shot in front of the house.
1962
In the five years since they visited us on Merle Hay Road in Des Moines, we moved 4 times. The first time we moved about a mile north to 4111 52nd Street, a new house that my folks designed and built. Then we moved to Cedar Rapids where we lived in a series of rental houses; 809 15th Ave SW, 3023 Schaeffer Dr SW, and 398 28th Ave SW. This last one is where we were when they visited in 1962.
One interesting thing that happened during their visit was that Lorne left their car parked at the end of the driveway, way up by the house. We came out of the house and the car had vanished. We looked all around but did not see it anywhere. I think we were about ready to call the police. There must have been a little slope to the driveway and someone must have forgotten to put it in gear or it slipped out or something, because when we finally noticed it, it had rolled down into the back yard, done a 90 degree left turn, and rolled across the next two or three lots before it came to a stop. No one admitted to messing around in the car, but who knows.
Colorado
I don't remember exactly when we went to Colorado. We visited my Aunt Louise, Uncle John and Cousin David. I think they lived in Engelwood at the time. There are a couple of memories about this trip that spring to mind.
One involves a cobbled up air conditioning contraption that my dad came up with. For years I thought it was for the trip to Canada in 1955, but the more think about it, it must have been when we took the trip to Colorado. I have a couple of photos of the car on the 1955 trip and nowhere is the device in evidence. A key part of the memory was how terrible the route smelled as we drove along. I'm pretty sure we drove west on Highway 30 and that all across Nebraska there were tons of farms that produced alfalfa. And along with them were the elevators and silos that held the harvested crop. Dad's device was a unit that fit onto the top of the partially rolled down window and was trapped by the top of the door frame. I don't remember exactly what it looked like but I think the Thermadore was his inspiration. It was basically a tube. Dad put a squirrel cage fan at the back, so when air was forced down the cylinder as we drove along, the fan gave it a sharp right turn and blew the wind into the interior to cool us off. There was a reservoir of water in the tube that cooled the air by evaporation. When I was talking to Mom about this one time, I complained how bad the alfalfa smelled as we crossed Nebraska. She started laughing and said that to get more surface area for the water, Dad put grass clippings in the tray. I suspect it was the fermenting grass, not the alfalfa that was stinking to high Heaven.
When we were at my aunt's house, Judy and I and my cousin David used to walk to his elementary school. It was a multistory building and the fire escapes were 3 foot diameter tubes where the stairs usually were on other schools. We had a great time climbing up inside them, then sliding back down. The drawback to this activity was we had to walk down his alley to get to the school. The alley was "paved" with cinders and the clinkers cut your feet, or at least made it miserable walking. The alley also was the home for a bumper crop of sand burrs. I hated that.
We took a drive out to the country once, up into the mountains. I remember there was a dry, desertlike place and David found and caught a horned toad. That was a delight and at one point we found ourselves at the Big or Little Thompson River. I remember that because several years later, there was a flash flood and a number of people were killed.
Karen
In my head, my first response to this question was…nowhere. In general, traveling together away from Cedar Rapids on a vacation was not frequent. After some thought I came up with three times that we traveled together and all of them were to visit one of my parent's siblings. And I had a trip when I was in high school.
When I was about three years old we traveled to Lathrop, Missouri to visit my dad's older sister Edith Myers and her family. That would have been somewhere around 1952 or 1953. Since I was so young there isn't much I remember. She and her family lived on a farm which I wouldn't have had any experience with. I really don't have any strong impression of her or her husband's personality or temperament. The only thing I recall was rather horrifying. We were going to have chicken for dinner and I must have followed my aunt outside when she went to get one. She put the chicken's neck on a stump and chopped off its head with an ax with one blow. The chicken got up and ran around the yard with no head and with blood spurting out of its neck. I remember being paralyzed with horror. It is a vivid image in my mind even today. I never saw anything like it since. I don't believe I ever saw that aunt in person except for that one time. Apparently they didn't travel much and neither did we.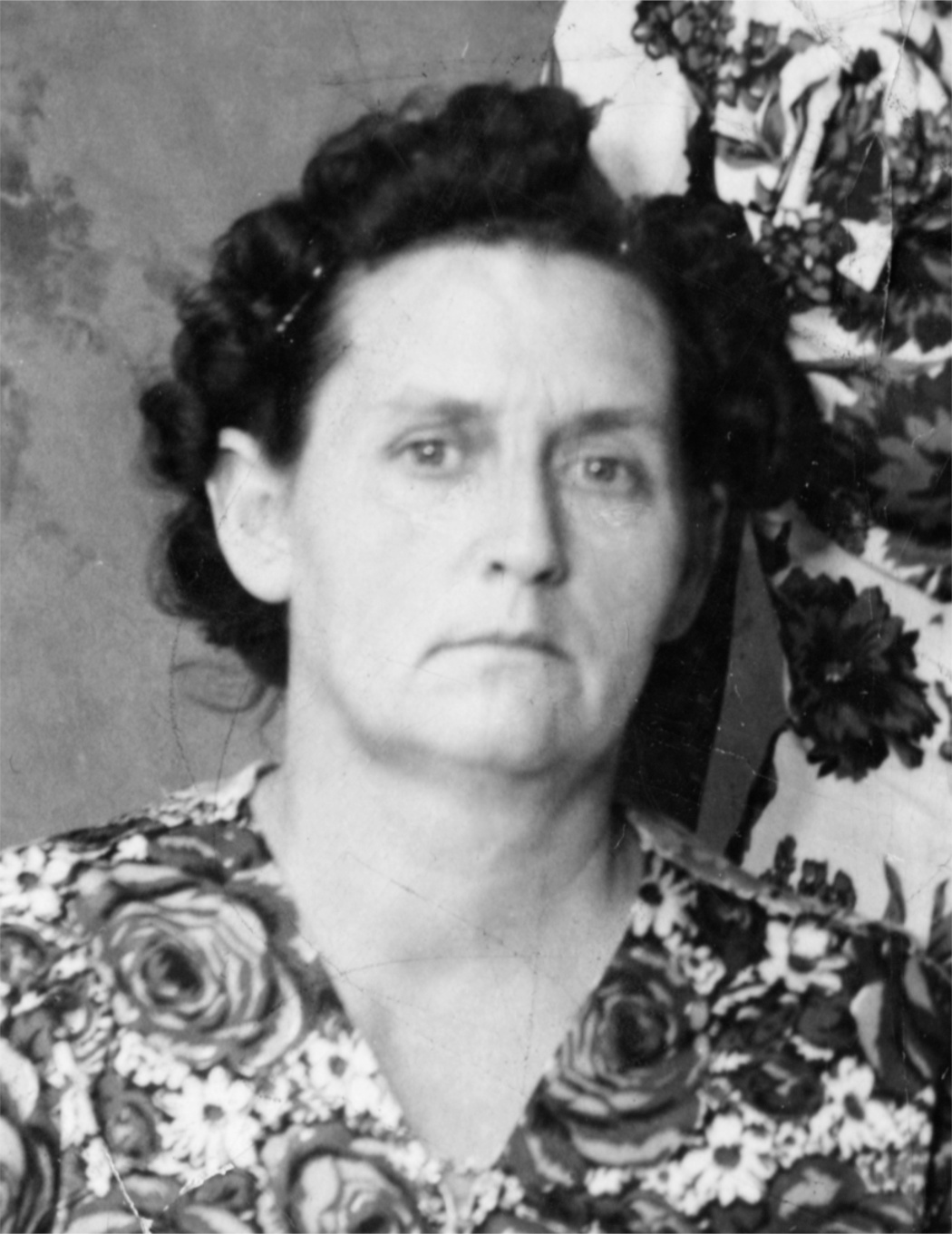 The next two vacations with my family took place somewhere in the mid 50's. I think I was somewhere between five and nine years old and don't even remember which came first. Both vacations involved a trip to visit relatives. This time it was my mom's family.
I will tell about our trip to Estherville, Iowa first. It is a small town in northwest Iowa near Spirit Lake and Lake Okoboji. My mom's brother Ronnie (Ronald) and my Aunt Opal and their 4 kids lived there. My Uncle owned a small welding shop and worked on small jobs for farmers and others in the surrounding area. My Aunt and Uncle had just moved into a new built house when we visited. My cousin Wayne was close to my age and we hit it off immediately. I think we played outside together a lot and though I don't remember specifically what we played I remember we had loads of fun. A whole bunch of us slept on the floor in one big room which was also an adventure. The big thing that happened while we were there was not so good. My uncle needed to continue to work on jobs in his shop while we were there. One day my dad took me, my cousin Wayne, and his younger brother Rick to see the shop. They warned us within an inch of our lives to stay far away from any work or equipment. My uncle had just finished working on some type of metal plates and had laid them on the cement floor to cool. My cousin Wayne, not knowing they were hot, stepped on them with his bare feet. Of course he was badly burned and had to be rushed to the hospital. Another horrifying and vivid memory for me.
The next trip was to visit my Aunt Martha in Friendship, WI. It is a very small town in the southern middle of the state. Aunt Martha was the oldest child in my mom's family. Martha often took care of the younger kids in the family and my mom felt very close to her. By the time we visited, Martha had been a widow for some years. She had three kids still at home but all were much older than me. Martha was lots of fun and smiled and laughed all the time. She had a good friend, Ruth, who lived down the road and who was included in all of the family activities. Mostly, I remember eating good food outside and listening to stories about my mom's big family and of all the trouble "the boys" caused. The highlight for us was a trip from Martha's house to the Wisconsin Dells. It is a fabulously beautiful natural area which had been developed as a tourist spot with rides and lots of souvenir stores. My dad had given us each some small amount of money that we could spend as we wanted. I bought two cheesy little plastic dolls wrapped in a bit of beaded leather like they were papooses. I was thrilled. One of my cousins bought a whoopie cushion. It is a rubber balloon type thing. You blow it up and put it where someone will sit down. When someone sits on it, the air comes out of the small opening and it sounds like a loud fart! When we got back to the car, it was clear that he had put it in the driver's seat under a rug that dad had covering the seat. It was not in any way subtle but dad was a good sport and pretended he didn't see. It made a very satisfying and long-winded fart sound when he sat on it which was hilarious to all of us kids.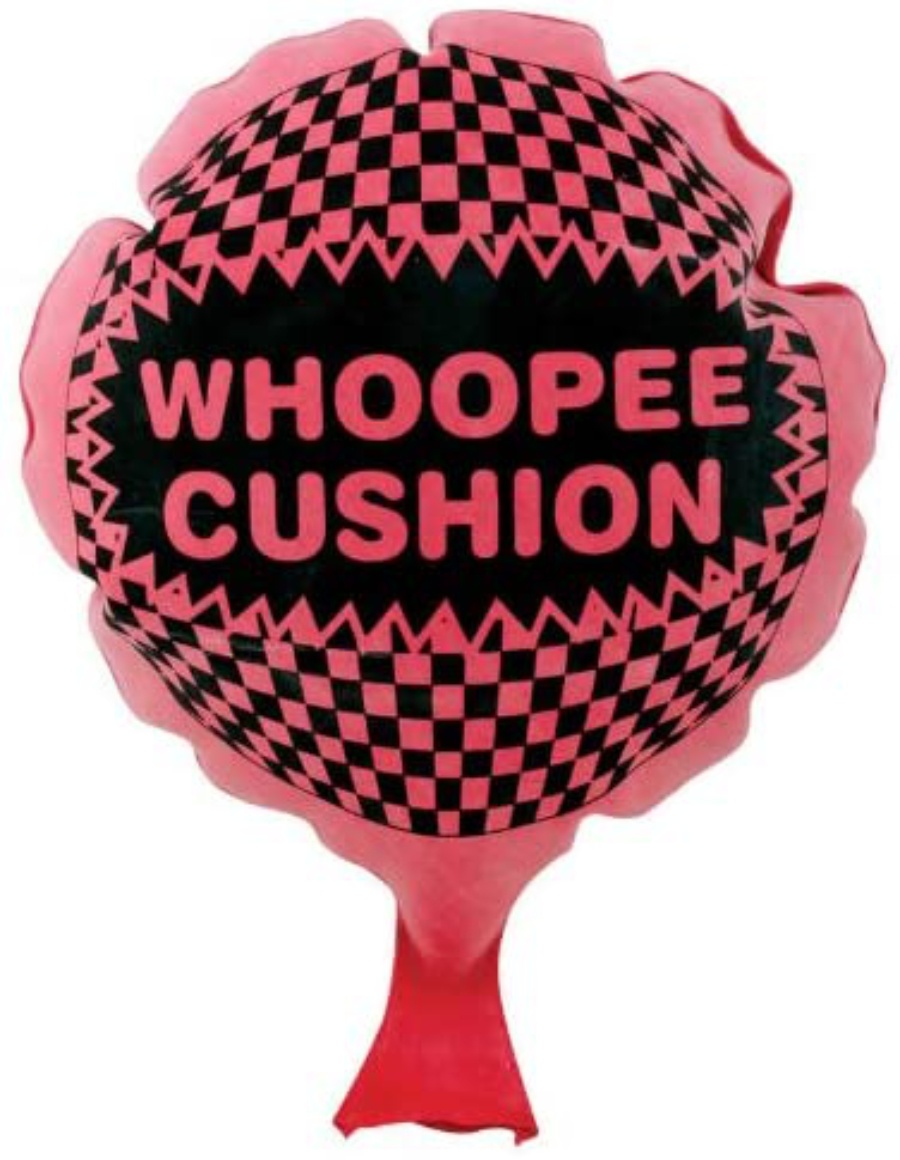 The last story is about a school trip I took with my high school Heritage class to Washington, DC. Heritage class was a combined class of English/language arts and History/social studies. I had been working at Bishop's Cafeteria since I turned 16 so I assume I had saved up money of my own to pay for it. I don't remember that my parents helped but it seems like they probably did. This trip took me farther away from home than I had ever been and I got to go there with a bunch of friends. We were expected to dress in school clothes as we visited sites in the Capitol and for girls in my school that meant skirts or dresses and no pants. I spent time sewing several new dresses and skirts prior to the trip. We traveled by bus straight through the night so that we arrived in DC the next day. The bus ride was great fun. My favorite part of the ride was traveling through Shenandoah National Park. I had never seen mountains before and I was bowled over by the beauty of the area.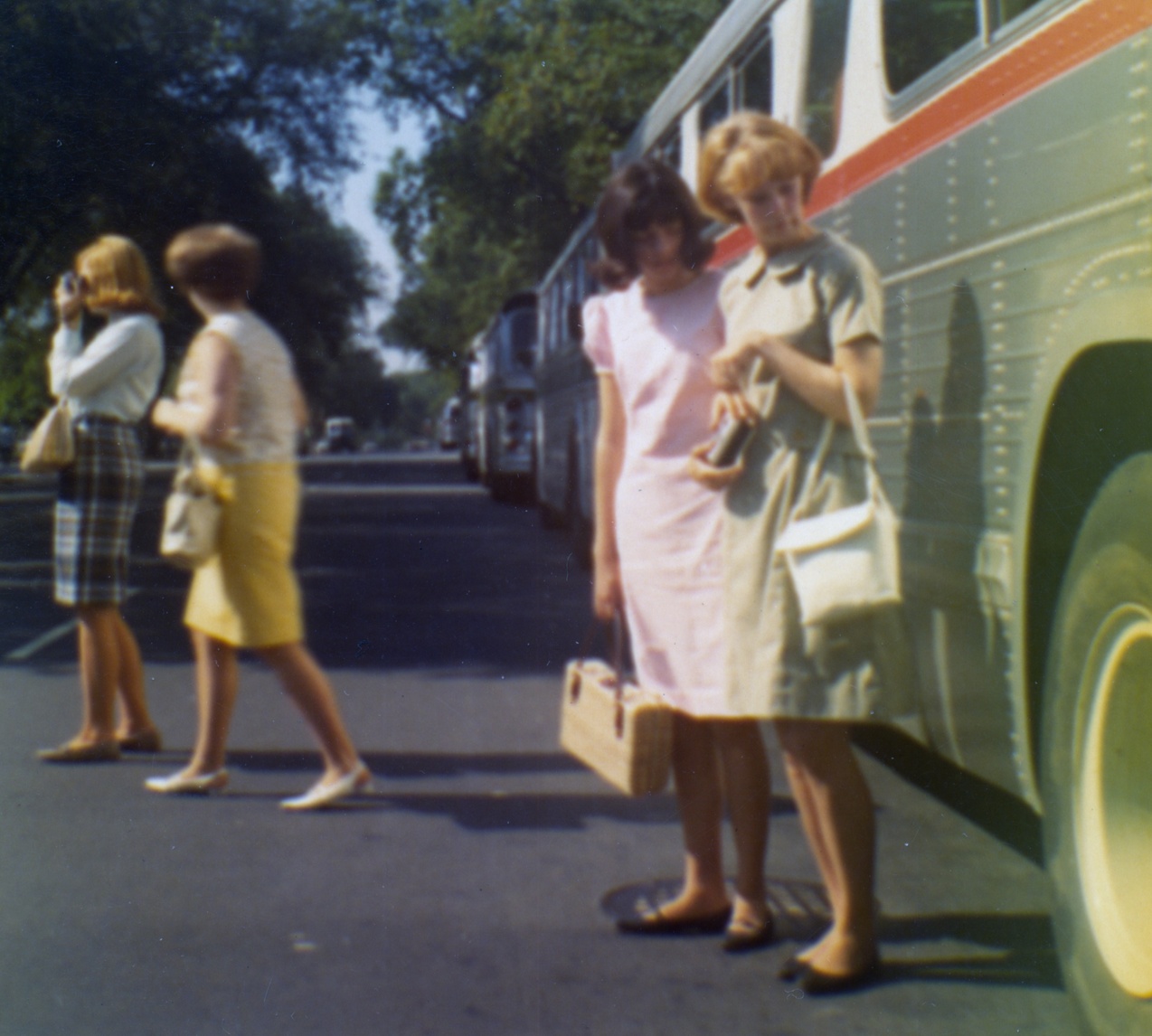 While we were in the capital we visited the famous monuments like the Lincoln and Jefferson Memorials, the Washington monument, the Capitol Building, and some museums. It was very exciting because I had hardly been anywhere or seen anything like these sites before.
Years later Butch and I took a driving trip to Washington with our grand daughter, Rachel. I made sure we traveled through the park again so I could share that beautiful place with her and Butch. Luckily both liked it as much as I. We even played the song, "Shenandoah I Love Your Daughter" as we drove along. On top of that, we saw a small black bear on the side of the road!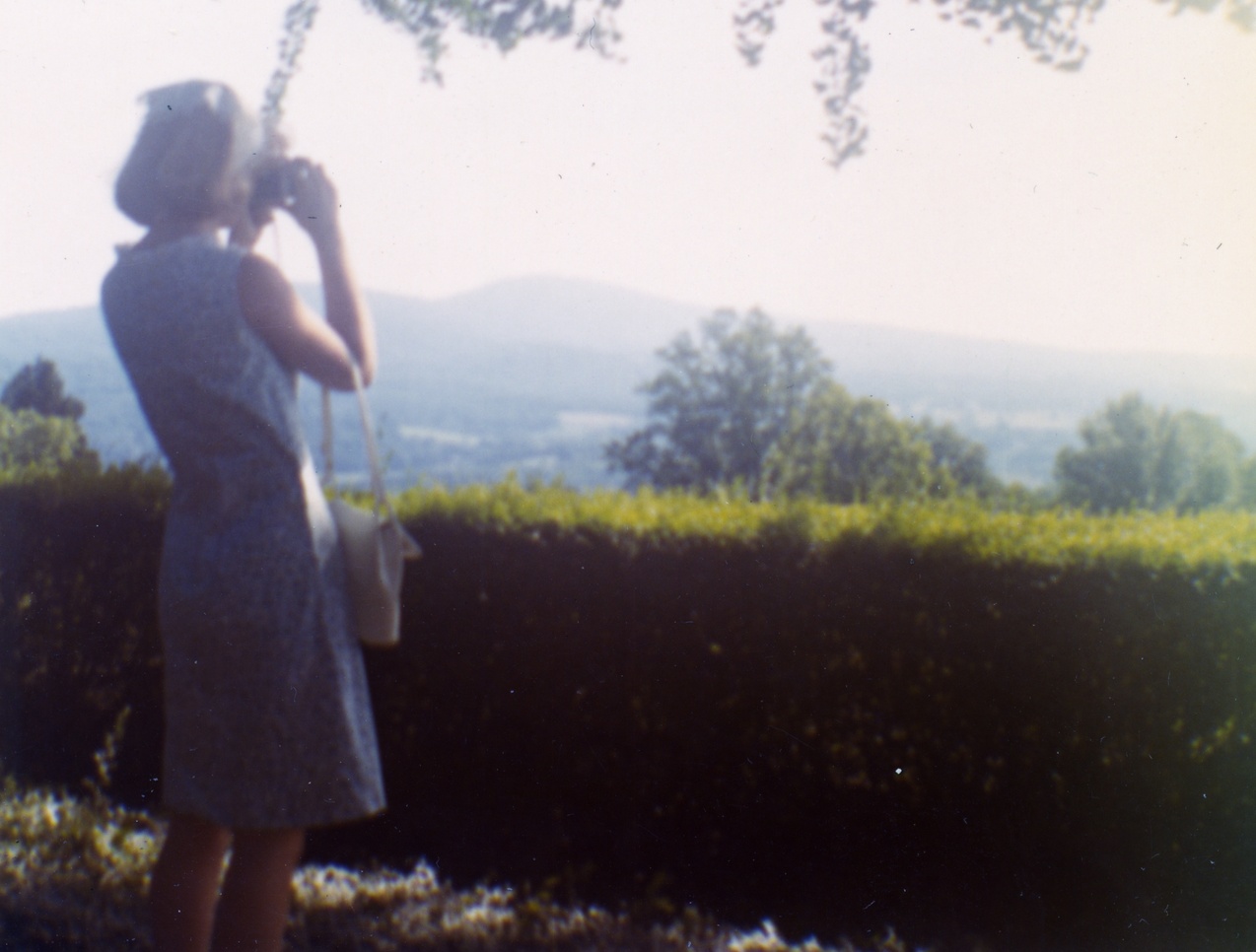 I think that working class people did not generally travel much when I was a child. I didn't feel particularly deprived because no one else I knew was traveling either. I'm sure travel, lodging, and restaurants were very expensive then as they are today. When our children were young we traveled several times but it was always long planned for and involved serious saving up. Traveling has been a great pleasure for us in retirement.
This post is part of the StoryWorth project that I am participating in.
At the ButchieBoy main page click the "StoryWorth" category to see the rest of the entries.