What is the best meal you've ever had?
Butch
I figure at 3 meals a day, 365 days a year, and at 72 years old, I've had about 78,000 meals. That's way too many to have any one of them stand out. I remember that a French dinner in Toronto, another one at the Cafe Absinthe in Chicago, and a third one at a high-end Mexican restaurant in Tucson were memorable, but I haven't got a clue what I had,
I also suspect that fresh breast milk when I was newly born was THE most satisfying and wonderful meal I have ever had. But, I don't remember that at all.
So, what can I write about? The answer is the Gourmet Club. From time to time we would have our friends over for dinner or go to their house. Many of them liked to cook, so we came up with the idea that we should form a club and have four couples meet once a month. Our group consisted of:
Robert and Karen Thorpe
John and Sue Hawn
Doug Beach and Lynne Carlson
Steve and Terri Howes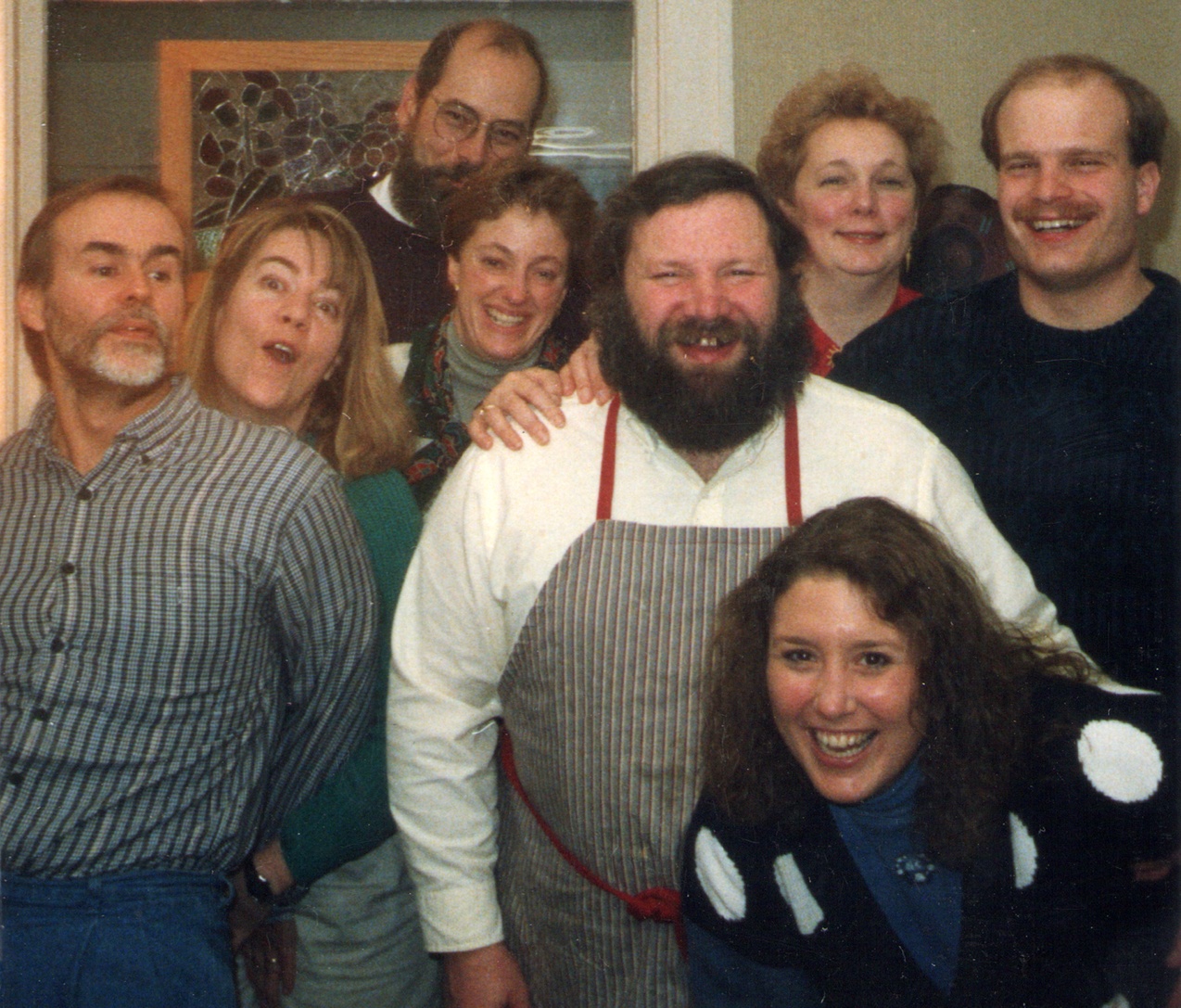 Each couple would have complete control of the meal they hosted. They would plan the menu, buy the ingredients, and prepare the food. That way, there could be a uniform theme and no one would be trying to out do all the others. We originally planned to meet eight times a year; four sit-down meals from January to April, and four picnic type meals in the summer months. Early on, we dropped the picnics.
At first people would bring a bottle of wine if they wanted. But that was one of the biggest changes in the group's organization. We realized right off that having wine with the meal made things way, way better. No one had any particular experience with pairing wine with the food that was to be served. One of our members, Doug took it upon himself to become our sommelier. Over the years he created quite a wine cellar for himself and the rest of us were the beneficiaries. After things got rolling, the hosts would call Doug about a week before and secretly give him the menu. He selected the proper wines and brought them to the meal. The hosts paid nothing for the wine and the rest of us split the cost.
When we were having dinners with our friends before the club, we had nice meals but mostly the kind of thing you would likely have for supper any time. I wanted to set a tone so we dressed the table up fancy with flowers and our best china, water glasses, that kind of thing. But mostly we went high end on the food. I made up place setting cards for each person's location. Here is what we had: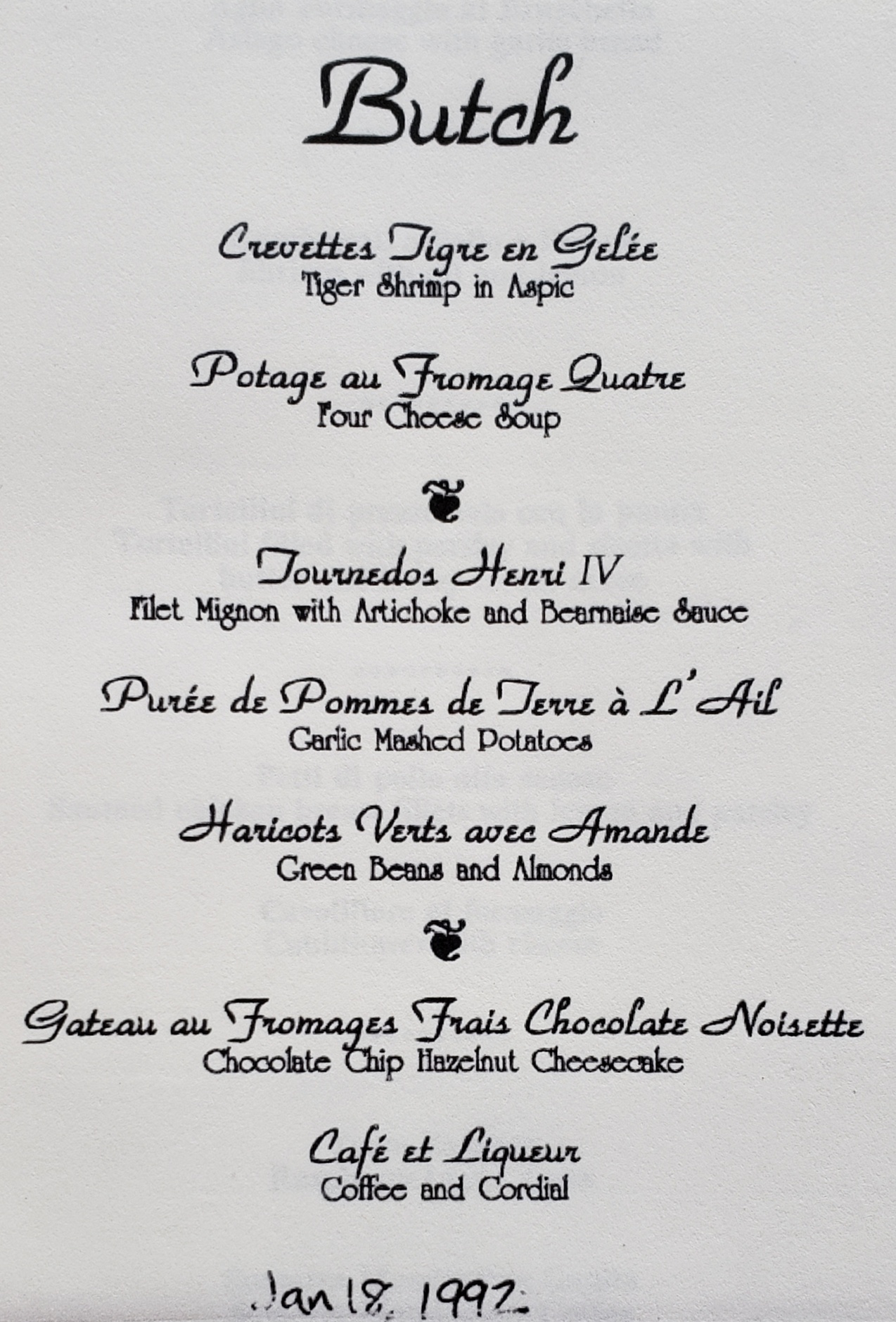 When we had been doing the club for 15 years I published a Menu Reference showing the menus Sue Hawn and I collected over all those years. We were only missing one menu which was the result of it being made on a chalk board and people having too much wine before they remembered to take a picture of it.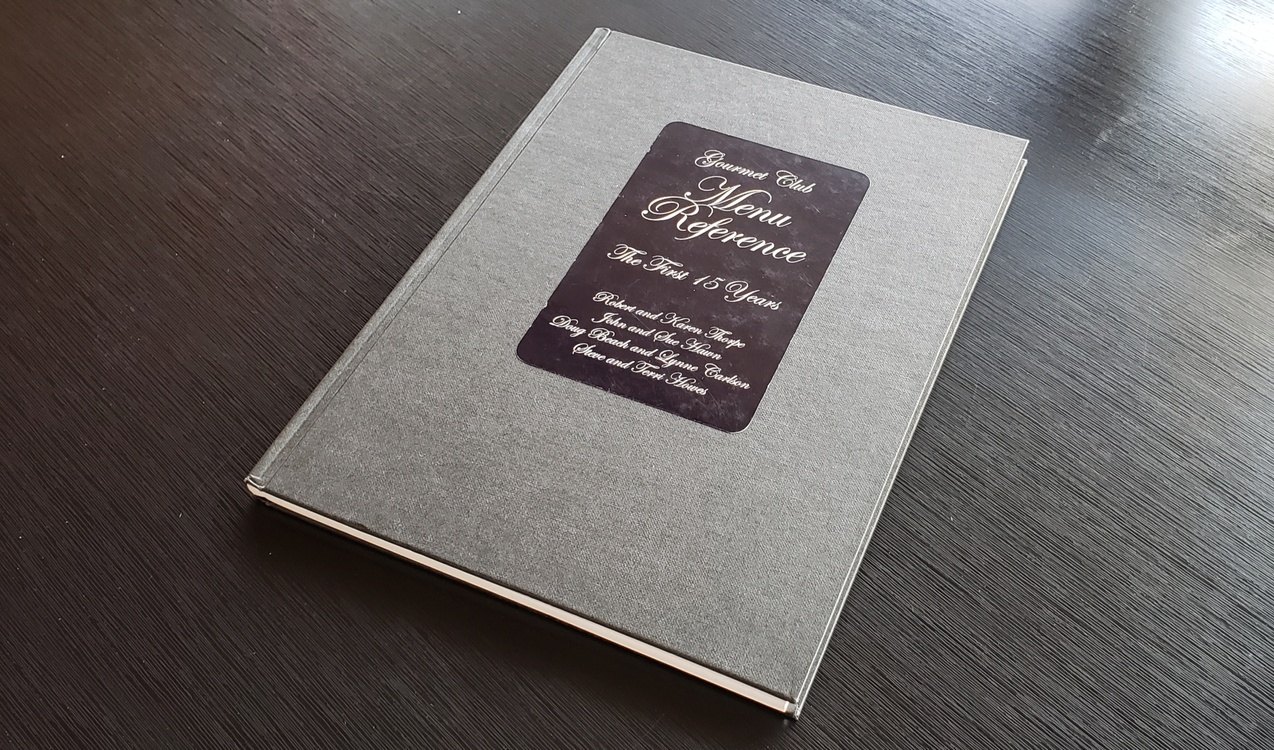 We continued the club for five more years after that, but John and Sue moved to Wisconsin and that made it impractical to go on.
I started taking pictures of our meals and putting them up on my blog, ButchieBoy when I began that in 2007, so the early meals never made it to the internet. For a few other entries the photos have become corrupted and are no longer there. If you want to have a look at some of the things we had over the years go to:
And hit the "Gourmet" category. There are a couple of pages of entries so click the "Older Posts" arrow at the bottom left of the first page.
This post is part of the StoryWorth project that I am participating in.
At the ButchieBoy main page click the "StoryWorth" category to see the rest of the entries.
Karen
This question was a real challenge to answer because, as those who know me can attest, I love to eat! Butch and I both like to dine out and often celebrate special occasions like anniversaries and birthdays by enjoying a meal at a restaurant. We also like to cook, and our best cooking adventures were enjoyed with our gourmet club. For 20 years we, along with three other couples, enjoyed gourmet meals cooked in each others' homes. Our club included Doug Beach and Lynne Carlson, John and Sue Hawn, and Steve and Terri Howes, along with Butch and me. We usually met during the first four months of the year with some extensions into May when busy schedules had to be accommodated. Each couple planned and cooked a multi-course meal and served it with fancy table settings, centerpieces, and printed menus.
Our goal was to dazzle our guests with unique dishes that were fancier than any of us would cook on a regular basis. We tried to coordinate ingredients, flavors, and textures across the meal to present a taste experience. All of us tried lots of new things but over the years each couple had a few specialties. Doug and Lynne often chose Mexican flavors that went far beyond anything found in local restaurants. Terri and Steve incorporated trout, venison, morels and pheasant from their interests in the outdoors. John and Sue often chose interesting combinations of vegetables and herbs from their love of gardening. Butch and I were more likely to choose an ethnic theme. We served one Greek meal, a meal from our French vacation, an Indian meal, a Mediterranean meal, and a meal from our Belgian trip among others.
Accompanying every meal was lots and lots of wine. At first, none of us knew much about wine and we just had whatever had a nice label. Later, Doug developed an interest in wine pairings and studying up on delicious varieties. About a week before each meal, the hosts would send a menu to Doug who would then research and select the wines for the meal. He would buy all the wine and bring it along. The guests for that meal would divide the cost of the wine to reimburse Doug. I have to say that Doug was a generous sommelier and provided many bottles for the evening. It was not unusual for the eight of us to polish off nine bottles of wine with a liqueur thrown in. Because of our conspicuous consumption of spirits we began to fondly call ourselves "The Sh*tfaced Gourmets."
It is impossible to pick one favorite meal from such a wonderful bunch of cooks. Instead, I have tried to pick some of the memorable courses we enjoyed.
Appetizer – We always had Champagne or some other sparkling wine with our first course. We always toasted the hosts and each other to begin our evening.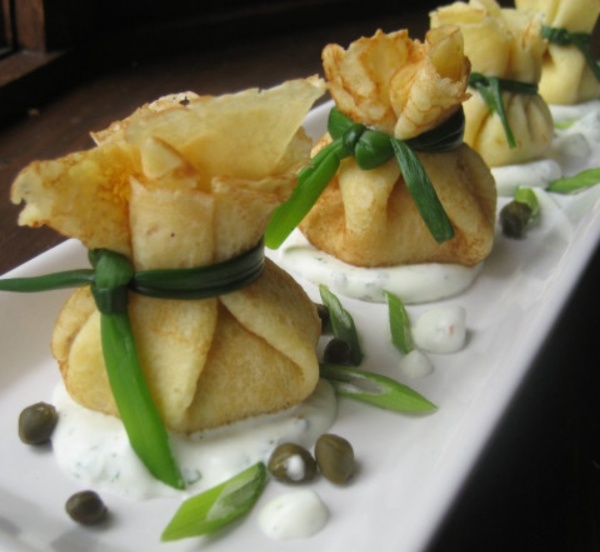 Soup – Not every meal included soup but I particularly liked meals that did. We didn't often repeat dishes but sometimes it happened. Both Hawns and Howes served this one.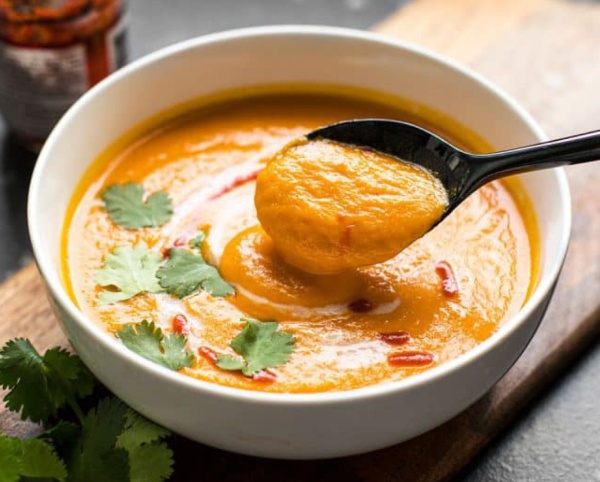 Salad – Lots of times someone served a dish that included an ingredient I had never had before. Fennel was new and was delicious combined with pears.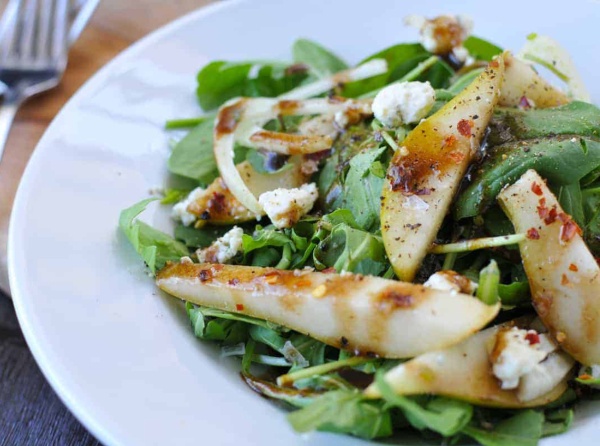 Main Course – Butch and Sue collected menus from each meal and at the 15 year anniversary Butch collated them into a book. This salmon recipe was one that we cooked several times for special occasions outside of Gourmet Club.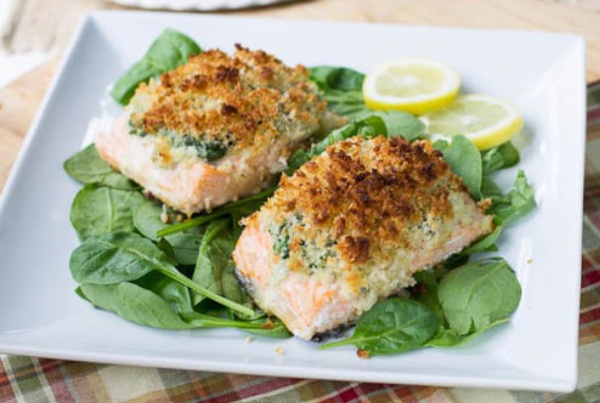 Sides – Sides were not the stars but we had some super delicious fancy stuff over the years.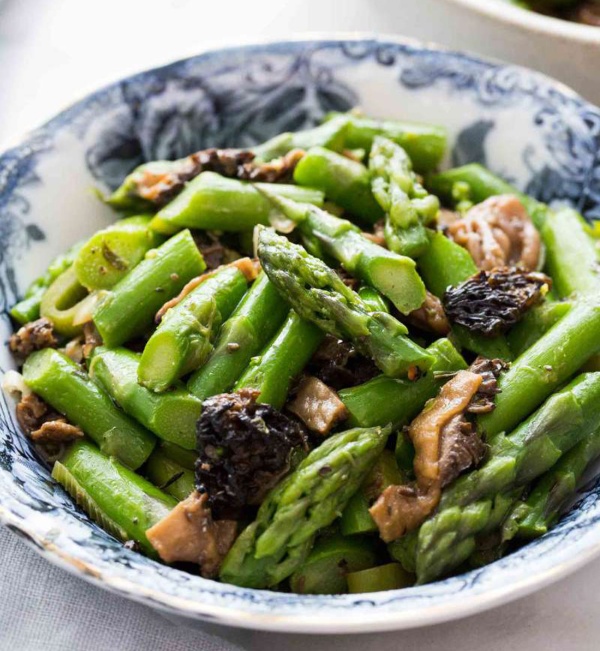 Dessert – By far, most of the desserts over the years included chocolate. What could be yummier? Often it took a whole day for me to make and decorate a fancy dessert. These are two that were favorites of mine. The Birthday Cake dessert was made for an April dinner that we hosted that was near the birthdays of Sue and Lynne. The Tart Tintin included a slice of candied sweet potato and that fancy pumpkin brittle!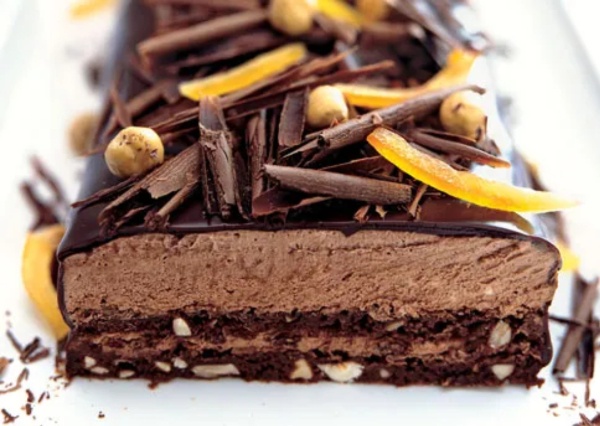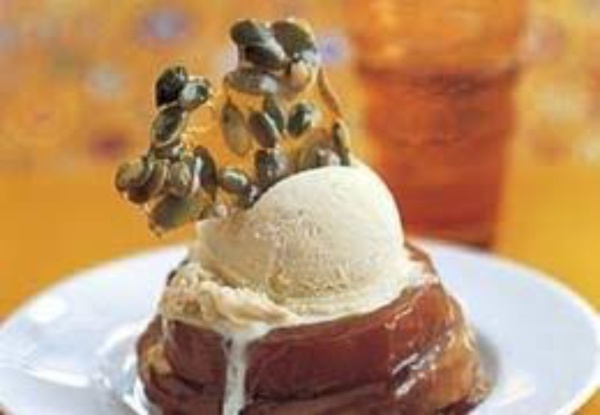 This post is part of the StoryWorth project that I am participating in.
At the ButchieBoy main page click the "StoryWorth" category to see the rest of the entries.