What were your favorite toys as a child?
Butch
I have made entries for these in previous Butchie Boy blogs, but they fit this topic to a "T" and it was over 10 years ago that I posted them last, so I'm reprising them here.
Teddy
Teddy is my oldest friend. The earliest known picture of him is in the family photo album on the same page as my first birthday. So I assume he was a birthday present. He was a gift from my Uncle John in England and was of war time manufacture. That picture below shows him as I got him; all fuzzy, with eyes and nose intact and velvet palms and soles just aching to be rubbed against your nose. I don't remember him this way. As far back as I can recall he has been bald. I remember Mom fixing him up at one time. I guess his eyes had fallen off and the string of his nose and mouth had fallen off too. Mom sewed on two buttons to replace his missing eyes and replaced his nose and mouth too. Her nose and mouth repair has gone by the wayside, but the buttons remain to this day. I assume his stuffing was excelsior which powdered and sifted out through the course-woven fabric. It had to be replaced at the same time as the other repairs. Mom used old nylon stockings.
Here is how he looks today. In the 1980's he was getting so threadbare that even Mom's nylons were trying to escape his innards. Karen made him the natty little vest and bow tie for my Christmas present that year, hence the red and green motif.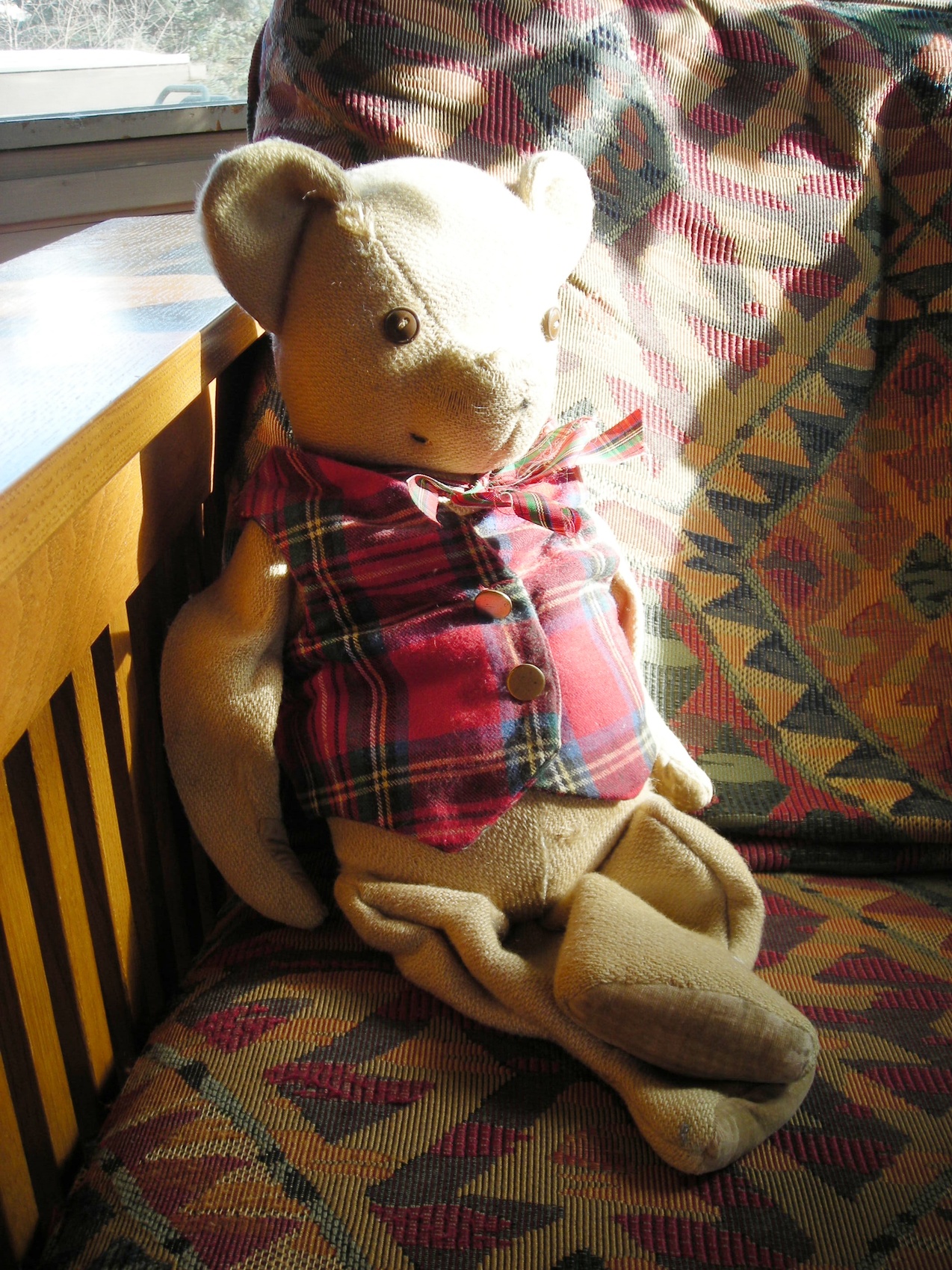 50's Vintage Christmas Sets
As kids we all got Christmas presents and the thing I wanted most every year was a "set." Over the years I probably got five or six of them. Each set consisted of a number of plastic figures, some sort of structure (a fort or castle for example), and usually several special figures.
Three sets come particularly to mind; Rin Tin Tin and Fort Apache, World War II soldiers, and Dinosaurs.
Fort Apache Playset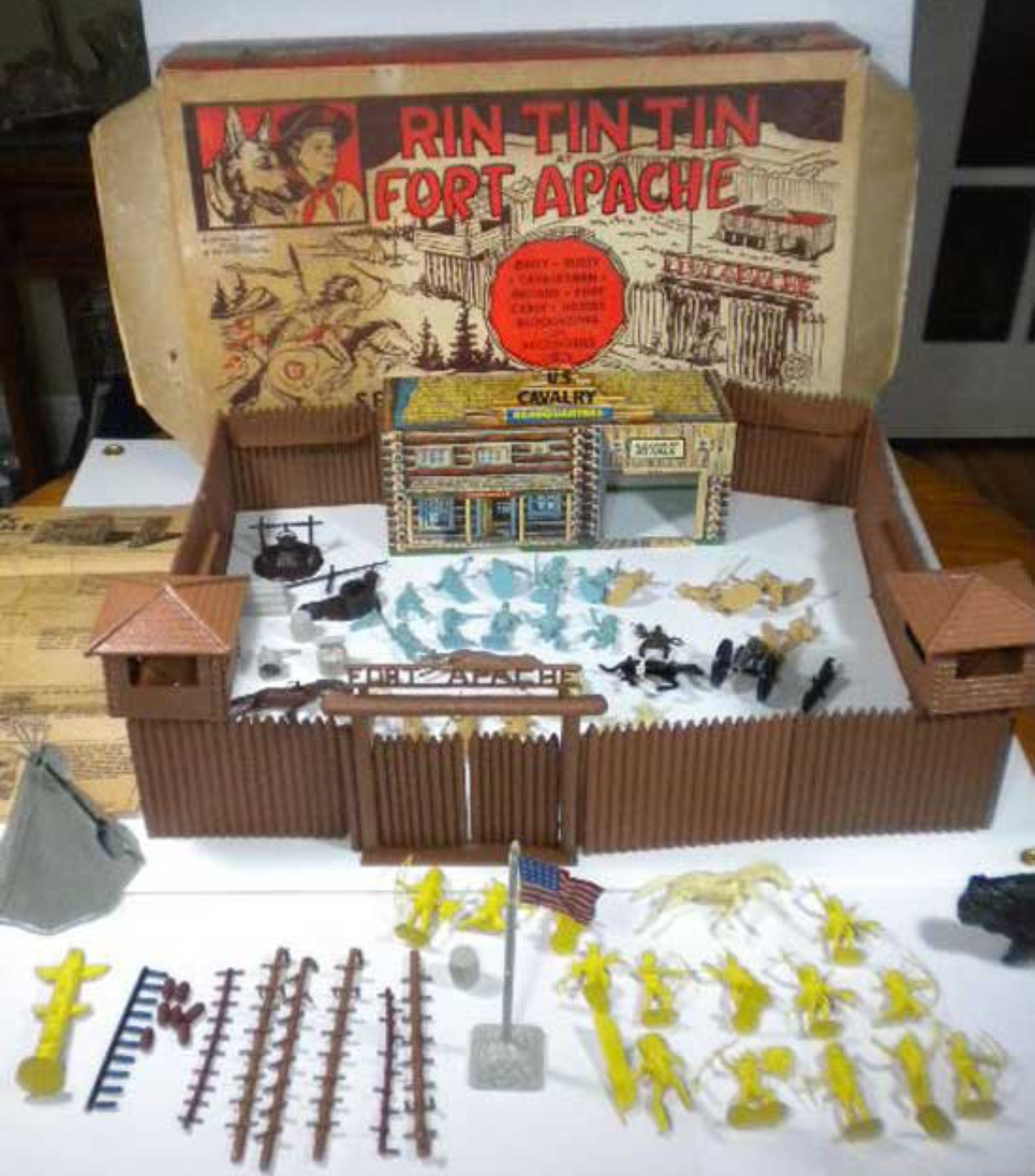 The Fort Apache playset had a stockade with a couple of buildings, guard towers, landscaping accessories like a well, lots of cavalry men and Indians, and special castings of Rusty, Rinty, Lt. Rip Masters and Sergeant O'Hara. I would set this up in our sandpile and play for hours and hours.
WWII Battleground Playset
Another set I got was a World War II soldiers. This must've been the European theater. Current research shows me that there was a Pacific theater too, but I didn't have that one.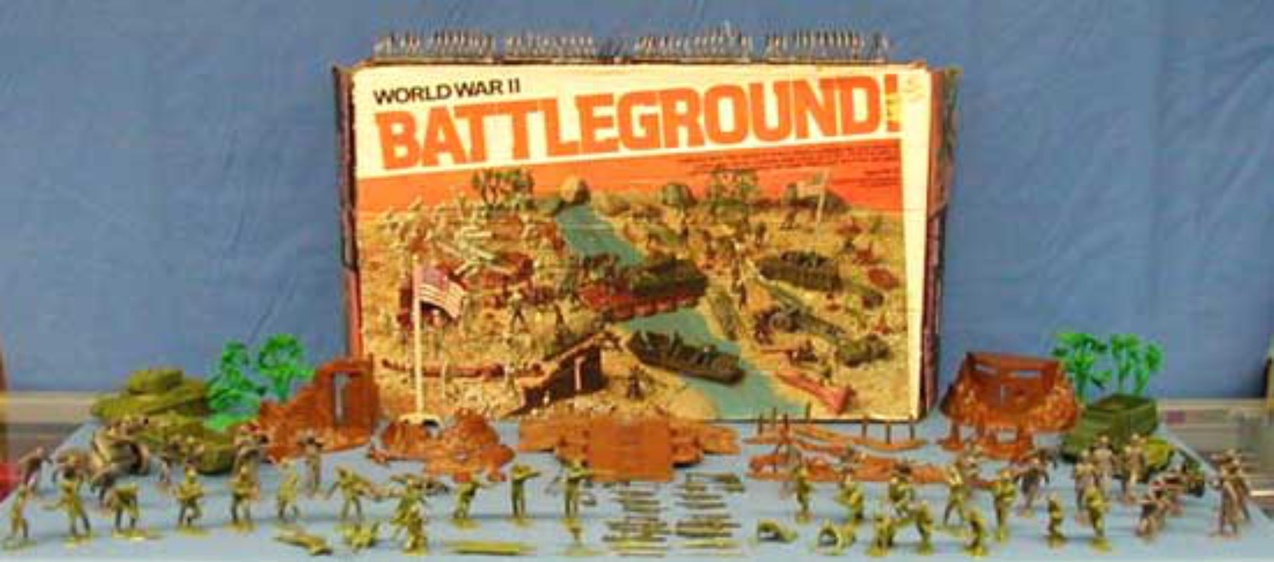 Prehistoric Dinosaur Playset
A third set was of dinosaurs. I'm sure this set must have contributed greatly to the names of the species I know.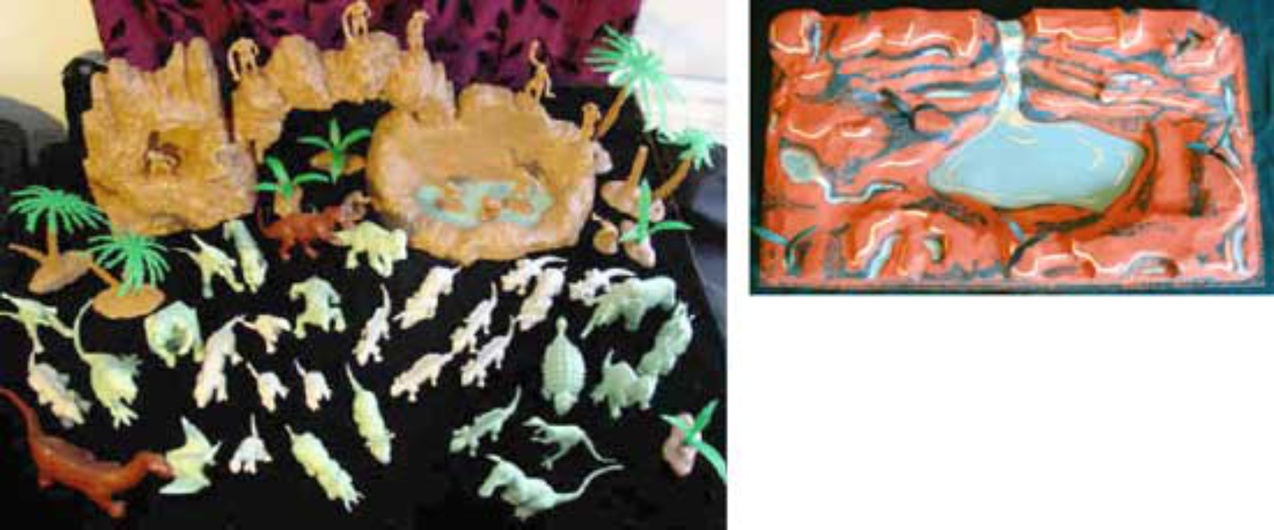 It looks like Marx was the major manufacturer for most of these sets.
Karen
I really don't remember many toys from my childhood. I must have had them but don't really remember many special ones. I played outside most of the time but do remember a couple of them with fondness.
Tiny Tears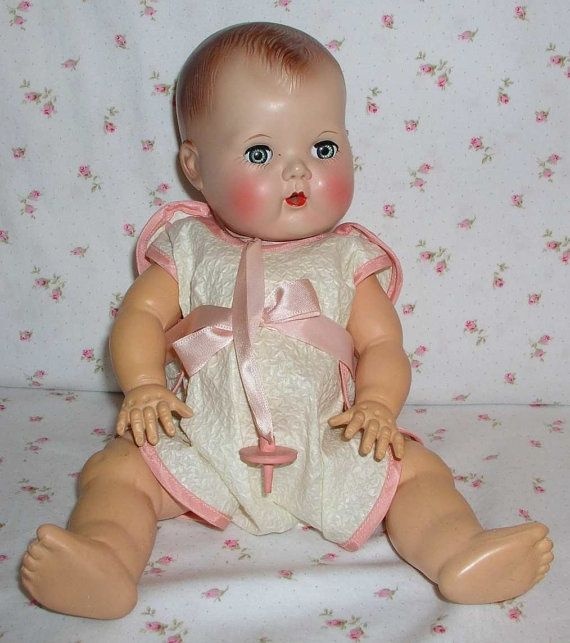 I remember playing with a Tiny Tears doll. She came with a bottle that you could fill with water and feed her with. After she was full you could squeeze her and she would cry little tears from holes at the corners of her eyes.
Jacks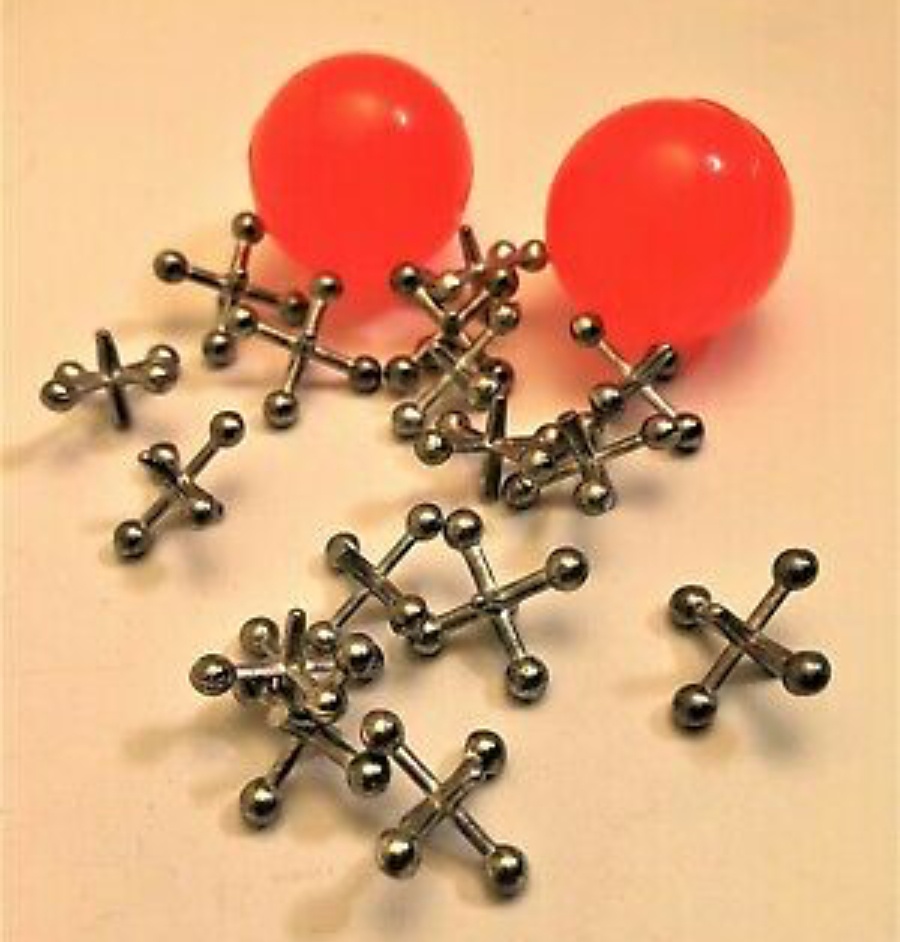 We also played with jacks whenever we had a free moment. They were so portable that we were allowed to bring them to school with us. We could play with them at recess whether it was inside or outside. I used to sew bags out of scrap materials and add a shoestring for a tie. That was one of my first sewing projects.
Roller Skates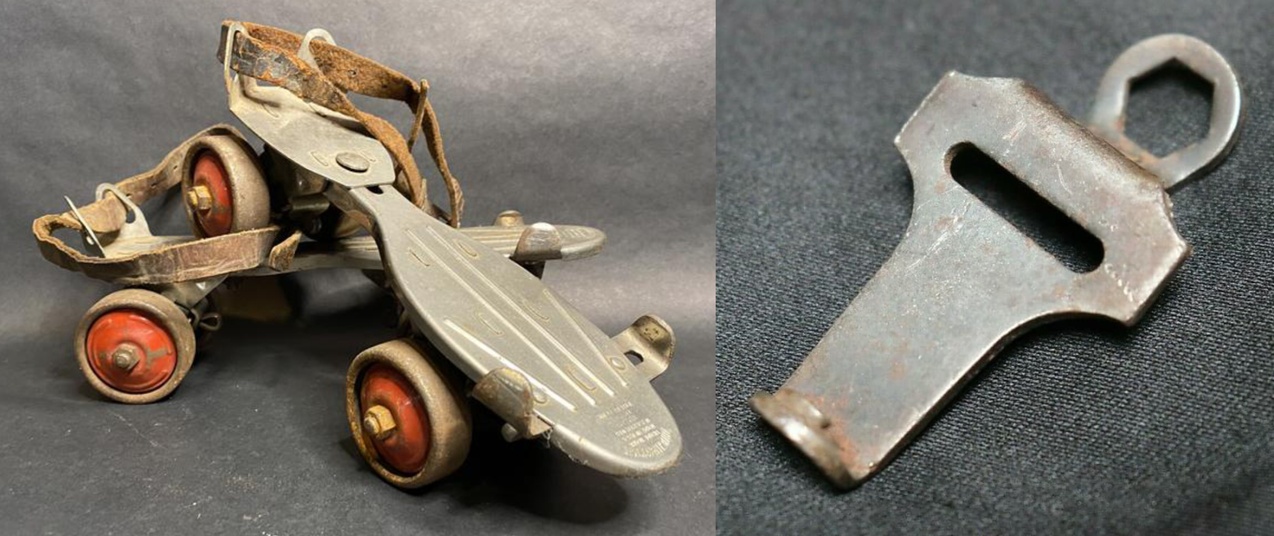 I also had metal clamp-on roller skates that I used all the time. All of the neighbor kids had them and we did a lot of skating together. You had to have hard sole shoes to use them so that the clamps would hold them on. I had saddle shoes or the hated hard sole brown Buster Brown shoes that looked like boy's shoes to me. You also needed a special skate key to tighten them up when they inevitably fell off. Skate keys were valuable and we made plastic woven lanyards and wore them around our necks to keep from losing them.
This post is part of the StoryWorth project that I am participating in.
At the ButchieBoy main page click the "StoryWorth" category to see the rest of the entries.